I am so glad it is a short week. This hot weather makes me want to be lazy. On Friday, just before the long weekend, I scored these two lovelies on CL.
I was so nervous when I saw the listing just one hour after it was posted. I have been looking for a pair of mirrors for the longest time. Thanks to an app similar to
this one
, I got in first. I think I want to put them over my nightstands in my bedroom, but I am not positive. Because of the faux bamboo detailing
It reminds me of some mirrors I have seen around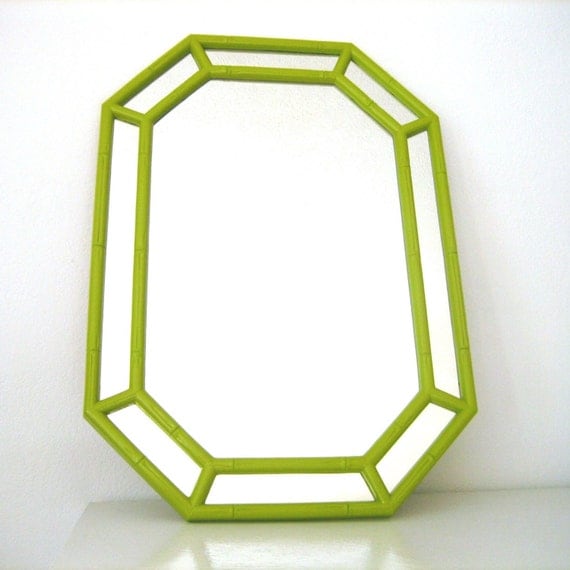 Since my win will never be your loss....can I tell you that they were only $40 for the pair. I didn't have the balls heart to negotiate. What color would you paint them?